Last time I told you that I was planning a trip to Hawaii during the holidays with my daughters. And first of all I need to say thank you all! I got so many good tips from you guys on what we should do so I am getting more and more excited on this trip. I really just need every piece to fall in to their place. When everything is settled I am going to be so satisfied.
The first few tips that I got from you guys was to rent a car if we wanted to travel a lot. And I can agree that it seems like the best thing to do. Since we are away for almost 14 days we really have the time to explore a lot of different islands and places on them. Some of you also told me that you don't need any passport to travel there if you live in the U.S and yes I realized that I haven't told you that, but yes we do live in the U.S so I know that. But thank you for the tip!
And really thanks for you who told me to book the cars in advance since there sometimes aren't so many cars available on the different islands. So I have to do some serious planning on when we are leaving for the different islands and villages so I know when we should have a car or so. But that's not so interesting for you to know, so let's go through the different fun things that you have sent me!
My both daughters loved the movie Lilo & Stitch so I have definitely planned a trip to the beautiful island of Kauai where the movie takes place. And I have gotten a few tips that the Poipu Beach on Kauai is one of the top 10 beaches on Hawaii so perhaps we will go there. Also many of you mentioned The Big Island as one of the islands that you need to visit. So except for Oahu I am thinking that Kauai and The Big Island is going to happen.
One of you wrote this about the Island Kauai to me:
"Kauai is Hawaii's fourth largest island and is sometimes called the "Garden Isle," which is an entirely accurate description. The oldest and northernmost island in the Hawaiian chain is draped in emerald valleys, sharp mountain spires and jagged cliffs, aged by time and the elements. Centuries of growth have formed tropical rainforests, forking rivers and cascading waterfalls. Some parts of Kauai are only accessible by sea or air, revealing views beyond your imagination."
So you really sold it in that island to me.
Otherwise I got some tips on: hiking wherever since the islands are so beautiful, use a lot of sunscreen so that you can be outside everyday, to visit the volcano national park, to try poi, watch the traditional Polynesian dance and a whole lot more! So I got a few things to go through before I can decide completely what we will do.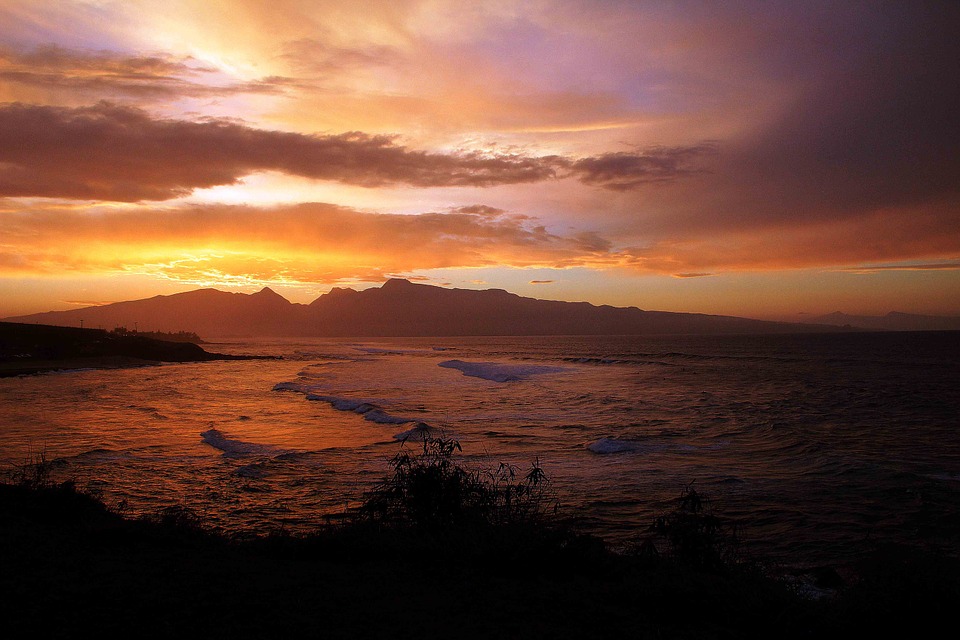 Hoping to se a sunset like this one!