Today i thought that i would give you a little longer presentation about myself. As you already know my name is Marcus. I am 47 years old this year and I have two beautiful children. Unfortunately i am divorced and have been for seven long years now. Me and my wife decided to break up since it really didn't work between us. It was mostly my fault and i thought i would tell why, but more about that in a later blogpost. Now i want to focus on the good things in life. I have two daughters, they are thirteen and fifteen years old now. Time goes by so fast!
They live here every other week and the other time with their mother. We don't live that far away from each other so it often goes quite smoothly. And i always now that they always are only a bus ride away, which is very comforting. I work as a laser therapist also but i'm not going to talk that much about that today. Before i started working with that i owned my own video shop where you could rent movies. It was at the store where i met Alison, the mother of my daughters. She came in one day and had forgotten to return her movie. She was so beautiful so I decided to ignore the fee for this time and let her go without paying.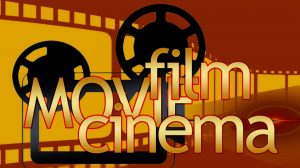 The next day she came in again and said thanks and after that we were a couple for almost fifteen years. When i was younger I was a real nerd when it came to movies and gaming. Which later got me into some trouble, but let's stay to the positive side.
I started working at the movie renting place when i was twenty years old, and when i was twenty five i got to take over the store and become the manager. It was so exciting since i really loved movies and to play video games. Something that became less important as soon as me and Alison started dating. And when we moved in together it disappeared even more in my life.
After a few years I chose to sell the store and give it up. It was a perfect decision then since we were about to have our first child; Tina. We were both home when she was born and I then got a job at an IT company when i worked with support. It wasn't really something that was fun but we needed the money. Two years after Tina was born we got little Juliet also. We were happy in a few years after I started with a new hobby and me and Alison started to fight more often.
So we got a divorce seven years ago and here am I now! Started my training to become a laser therapist for four years ago and now I have my own business and clients. Me and Alison are friends again but we now that we never would be the same again. So we have both moved on but with a great relationship to each other. Well that was about it! Hope you will stay and read my blog!